The Summer Vibes Concert Series Schedule
Join us on the lake this summer for the Summer Vibes Concert Series. Sponsored by The Lake Burton Civic Association and The Rotary Club of Clayton, these free concerts are open to the public.
Please note that these concerts are held on the lake, please come by boat (or paddle board, canoe, or float) but we ask you not come by car.
All concerts begin at 7 p.m. and last between one to two hours.
Inclement Weather
In case of inclement weather, we will post delays or cancelations here and on social media by 6 pm. If you are signed up for LBCA text messages, we will post by text also.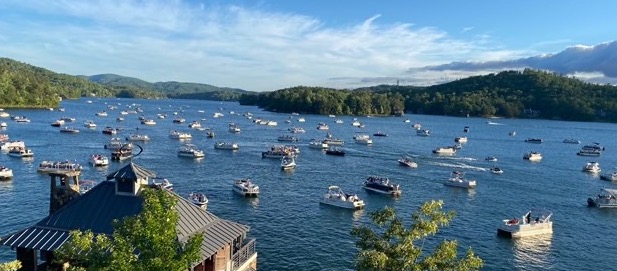 Click on the date to view the location map.
After the Labor Day Concert on September 2, stay tuned for an amazing Fireworks show to celebrate Labor Day!